Lake Interiors in Chelan, WA
Learn About Laminate Flooring
With so many laminate flooring options, you need an expert to guide you – and with Lake Interiors in Chelan, WA, that's precisely what you'll find. Here, we explain the benefits of laminate flooring. 
Laminate floors are budget-friendly flooring that can effectively emulate the look of hardwood or natural stone but at a fraction of the price.
Overall, a laminate floor can provide warmth, beauty, style, and more at a price that makes sense for most homeowners. With recent innovations, laminate flooring is stronger, more attractive, and comes in a wider range of designs and styles than ever before. An added benefit of laminate: installation cost is also generally lower than other materials because laminate floors can often be laid directly over many existing surfaces.
Long gone are the days of laminate flooring with unrealistic visuals and a lackluster appearance. Today's laminate floors can so effectively emulate hardwood and natural stone that you'll forget they aren't the real thing.
For a flooring material that is versatile enough to function well in various rooms of the home while offering breathtaking visuals and solid performance, consider laminate flooring.
Learn more about laminate below!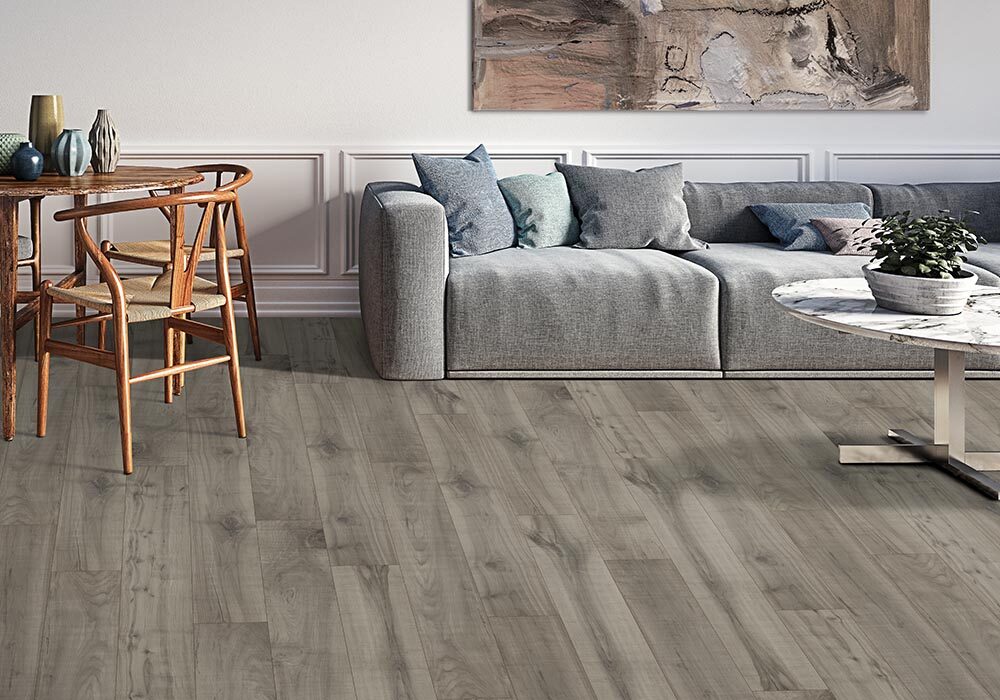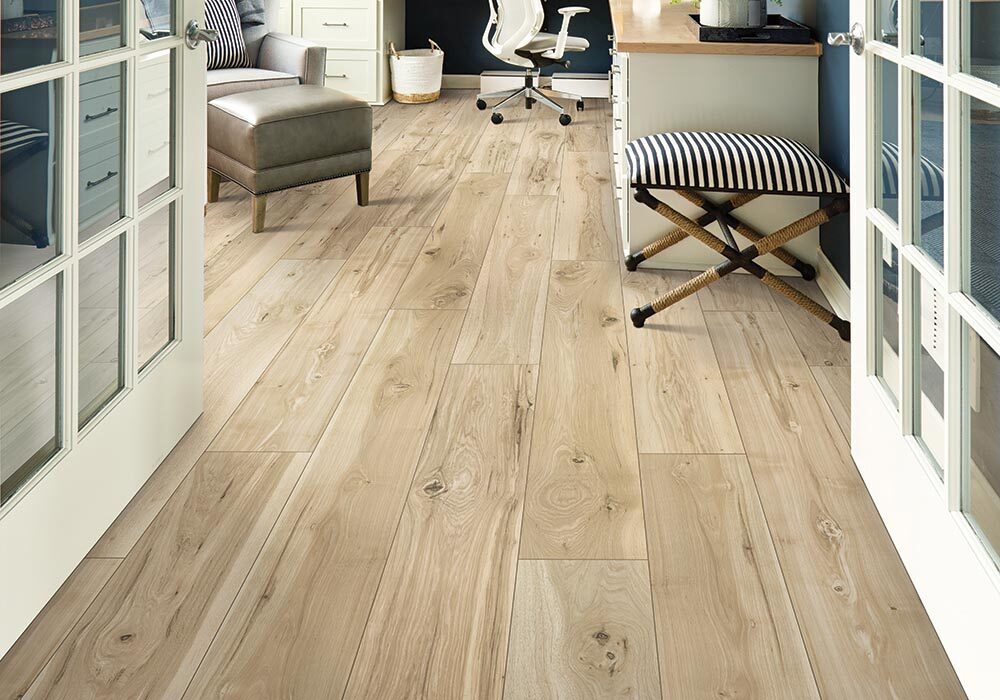 When maintained properly, a laminate floor will provide years of service. The exact number varies, but you can reasonably expect 15-20 years. The product itself is highly durable. With its low cost and low level of required maintenance, laminate floors are popular because they boast a reasonably long lifespan.
Laminate flooring is extremely durable to stains, scratches, burns, and sun fade. Its engineered construction gives the authentic look of natural wood, ceramic tile, and stone, helping to increase its popularity in recent years. Laminate's durability comes from its multi-layered makeup as it has levels of wear layers. Its thickness can also vary from 7 mm to 12 mm. With this thickness comes advanced protection against damage and wear and tear.
For laminate flooring, sweeping is the best way to keep your floors looking great regularly. When you sweep, you remove dirt and other debris that can scratch, scrape, and cause lingering damage to your laminate floors. How often you sweep will depend on the traffic the laminate flooring receives.
You can also damp-mop your laminate for a deeper clean, but be wary of using too much water when doing so. A soaking-wet laminate flooring is likely to warp or lead to damage to the subflooring.
Laminate floors are not overly vulnerable to liquid or solid spills. That is, if you address these messes immediately after they occur. The longer you wait to clean up a mess, the more likely it is that lingering issues could occur.
When a liquid spill takes place on your laminate, wipe up the substance in a timely manner with a cloth or towel. For solid messes, use your broom and sweep up the substance(s).